1
2
3
4
5
6
7
Ephesus
Smyrna
Pergamos
Thyatira
Sardis
Philadelphia
Laodicea
"First, Desirable"
"Bitter Affliction"
"Earthly Heighth"
"Sacrifice of Labor"
"Prince of Joy"
"Love of A Brother"
"Just People"
33-70 AD
70-313
313-1157
1157-1367
1367-1517
1517-1874
1874-?
Paul
35-64 AD
John
70-100
Arius
313-336
Waldo
1157-1217
Wycliffe
1367-1384
Luther
1517-1546
Russell
1874-1916
7 Golden Candlesticks
First & Last,
Dead and Alive
Sharp 2-Edged Sword
Eyes like Fire, Feet like Brass
Livest and Art Dead
Key of David
Amen, Faithful and True Beginning of Creation
Left 1st Love
Synagogue of Satan
Antipas
Jezebel
Come as Thief
Hast Little Strength
Lukewarm
Nicolaitanes
Tribulation 10 Days
Balaam & Balac, Nicolaitanes
Depths of Satan
Defiled Garments
Keep from Hour of Temptation,
Hold Fast Crown
Gold Tried, White Raiment Eyesalve, Knock at Door, Sup with Him
Tree of Life
Crown of Life, Not Hurt of 2nd Death
Hidden Manna White Stone, New Name
Rod of Iron,
Potter's Vessel Morning Star
White Raiment, Confess Name to Father
Pillar in Temple, Name of God, New Jerusalem, & New Name
Sit in Christ's Throne
For more detail, click on individual Church name.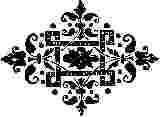 Church of Pergamos
Revelation 2:12-16

Roughly from CE 313-1160.
Pergamos, according to Dr. Young, was "A celebrated city of Mysia, near the river Caicus." Here parchment was first perfected and a library of 200,000 volumes formed, which was eventually sent to Alexandria.
Pergamos also had a famous temple of Esculapius, who was represented under the figure of a serpent. Clearly it was elevated intellectually over other places, but as the Revelator observes:

"I know thy works, and where thou dwellest, even where Satan's seat is: and thou holdest fast my name, and hast not denied my faith, even in those days wherein Antipas was my faithful martyr, who was slain among you, where Satan dwelleth." Revelation 2:13


The Seven Churches
Arius is commonly believed to be the messenger of this era.

Until this period of time there was enough respect for the apostles, and especially for John, to keep some semblance of Christianity in the leadership.

However, when Constantine took over the church and made Christianity the religion of the empire, persecuted Christianity was lifted from the scaffold to the throne.

Only two bishops voted with Arius against the Athanasian heresy. Not that the bishops who voted for it truly believed in Athanasius' arguments, but they trivialized the meaning of their vote to curry the emperor's good graces. This set the stage for the demise of the doctrine of Christ.

For his faithful stand against the Nicene Creed, Arius and two other bishops were banished.




Arius (c. 250-336 A.D.)

"Undaunted, Arius composed a rival creed to that of Nicea which so impressed Constantine that he was recalled. But on the very day of his installation ceremony in Constantinople, Arius died suddenly under suspicious circumstances, leading his friends to suspect he had been poisoned."

(The Seven Churches of Revelation, by Charles F. Redeker, 1989, p. 12.)
The stakes were high. Once bishops tasted the sweetness of power they were not going to let anything threaten the gains they had secured with Constantine. It is strange how so-called Christians have shamelessly done so many vicious and evil things in flagrant violation of the Christian law of "love."
Arius defended the truth on the nature of God and Christ. He also stood against the ascending aspiration of the bishops to become enthroned, refusing, as he did, the Episcopal throne of Alexandria. His learned and blameless Christian lifestyle made Arius an example to the flock, and even his enemies could not fault him in this area.
Fittingly, the temple of Esculapius, employing the figure of a serpent, indicated this was Satan's dwelling place and that he was capable of using his false apostles to martyr Arius.
Generally, Satan is the prince of darkness but when he wishes to cast himself into an angel of light he can prepare conditions to grind out 200,000 volumes of learning as at Pergamos. All kinds of information were generated here to make the Gospel less distinctive.
"And to the angel of the church in Pergamos write; These things saith he which hath the sharp sword with two edges." Revelation 2:12

Here was a powerful reminder to Arius and all the faithful to stand squarely with the One with the "sharp sword with two edges"—the Old and New Testaments. It is significant that the Nicene debates centered on the Word of God concerning the nature of Christ.
It should have been an easy victory for the truth because Constantine was not the least qualified to determine the Scriptural weight of arguments presented. The Athanasian double-speak seemed the best route for Constantine to side with because it provided a foggy philosophical explanation that even pagans might find trouble understanding and even more trouble in refuting.
There sometimes are advantages to a lack of clarity. The legal profession makes much use of foggy contracts that the average person simply surrenders and signs on the dotted line, hoping for the best, later learning some bitter lessons.

"I know thy works, and where thou dwellest, even where Satan's seat is: and thou holdest fast my name, and hast not denied my faith, even in those days wherein Antipas was my faithful martyr, who was slain among you, where Satan dwelleth."
"But I have a few things against thee, because thou hast there them that hold the doctrine of Balaam, who taught Balac to cast a stumblingblock before the children of Israel, to eat things sacrificed unto idols, and to commit fornication.
"So hast thou also them that hold the doctrine of the Nicolaitanes, which thing I hate.
"Repent; or else I will come unto thee quickly, and will fight against them with the sword of my mouth." Revelation 2:13-16
Despite the efforts of the faithful to resist the rising aspirations of those who wanted central power invested in an earthly head, the pope, the tide was coming in and their efforts could not prevent the antichrist influence.
Additionally, there were two other forces at work.
First, the doctrine of Balaam was a calculated endeavor to seduce God's people into false worship so that God would punish them.
Second, the doctrine of the Nicolaitanes, the tendency to wrest the power from the congregations and centralize it with the bishops.
The clergy and laity here emerged and the churches no longer were autonomous. They now were controlled by bishops, by councils and synods, and by the devil himself. Yes, the devil crowned the winner pope.
It is during this period that the antichrist arose and established itself in power. First, it crushed the truth and turned Christianity into a central religious ruling authority. Following this, the false church, under Pope Leo III, crowned Charlemagne the "Roman Emperor" in CE 800. There began the long and terrible reign of the Holy (?) Roman Empire. The noonday of the papal reign was the midnight of the world.


Pope Leo III crowns Charlemagne

The message to this church was to "repent." How difficult that would prove to be when the church was having unparalleled success in centralizing power within and being accepted by the world as the queen of the civil powers. Before the antichrist lay an open road to power and riches and glory.
None of this was conducive to repenting of their sins. All the corrective mechanisms God had placed within the church had long since been destroyed. No deception is stronger than self-deception. Here the church viewed its great rise to power and glory as evidence that Heaven was smiling upon them. The delusion was complete.
Click to go to the following:
For more information on history of Papacy.

Topical Studies on:
7 Churches Topical Study Home Page
Ephesus - Smyrna - Pergamos - Thyatira - Sardis - Philadelphia - Laodicea

Chapter/Verse by Verse Studies on:
7 Churches Verse by Verse Home Page
Ephesus - Smyrna - Pergamos - Thyatira - Sardis - Philadelphia - Laodicea

Topical Study Home Page - Chapter Study Home Page
- Sinaitic Manuscript - Questions - Glossary.
E-Mail Day7000@sbcglobal.net with comments.
Copyright 2001 John Class