1
2
3
4
5
6
7
Ephesus
Smyrna
Pergamos
Thyatira
Sardis
Philadelphia
Laodicea
"First, Desirable"
"Bitter Affliction"
"Earthly Heighth"
"Sacrifice of Labor"
"Prince of Joy"
"Love of A Brother"
"Just People"
33-70 AD
70-313
313-1157
1157-1367
1367-1517
1517-1874
1874-?
Paul
35-64 AD
John
70-100
Arius
313-336
Waldo
1157-1217
Wycliffe
1367-1384
Luther
1517-1546
Russell
1874-1916
7 Golden Candlesticks
First & Last, Dead and Alive
Sharp 2-Edged Sword
Eyes like Fire, Feet like Brass
Livest and
Art Dead
Key of David
Amen, Faithful & True Beginning of Creation
Left 1st Love
Synagogue of Satan
Antipas
Jezebel
Come as Thief
Hast Little Strength
Lukewarm
Nicolaitanes
Tribulation 10 Days
Balaam & Balac, Nicolaitanes
Depths of Satan
Defiled Garments
Keep from Hour of Temptation,
Hold Fast Crown
Gold Tried, White Raiment Eyesalve, Knock at Door, Sup with Him
Tree of Life
Crown of Life, Not Hurt of 2nd Death
Hidden Manna White Stone, New Name
Rod of Iron, Potter's Vessel Morning Star
White Raiment, Confess Name to Father
Pillar in Temple, Name of God, New Jerusalem, & New Name
Sit in Christ's Throne
For more detail, click on individual Church name.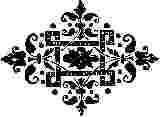 Church of Thyatira
Revelation 2:18-25

Roughly from CE 1160-1378.


The Seven Churches
The general consensus is that Peter Waldo was the messenger of this period.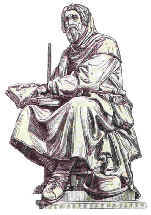 Peter Waldo (d. 1217)
Waldo produced the first translation of the four Gospels into modern French. The next two messengers would translate the Bible into a common language to spearhead further reforms.
Waldo was a rich merchant of Lyons, France, who decided to advance true Christianity with Biblical knowledge. He shunned the luxurious lifestyle of the church and advocated simplicity of life and adherence to biblical teachings.
In CE 1156, Waldo wrote The Last Age of the Christian Church. He and others were alerted to the brevity of life by the sudden death of a friend in 1157. In CE 1160 Waldo met with citizens at Lyons to begin his ministry. In CE 1170 he had sold all his goods and had given the proceeds to the poor.
Waldo formed a lay ministry of evangelists composed of propertyless and celibate men. They were known as "The Poor men of Lyons."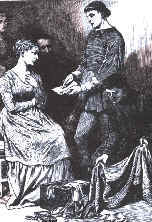 A Waldensian merchant reveals
his Pearl of Great Price
—the Scriptures
They seemed to be a breath of fresh air to the world at that time. The Waldensians and Albigenses gathered followers who were subsequently driven into Italy and the Alps while their faith spread throughout Europe.
"And unto the angel of the church in Thyatira write; These things saith the Son of God, who hath his eyes like unto a flame of fire, and his feet are like fine brass." Revelation 2:18

The church had splendid leaders dressed in ermine and gold, but the Son of God had searching eyes of "fire" that penetrated into the hearts of those who claimed to worship him. He could see their sins. Christ's feet were of "fine brass," showing that those who walked with him were justified and pure.
"I know thy works, and charity, and service, and faith, and thy patience, and thy works; and the last to be more than the first." Revelation 2:19

The work which Waldo and his followers had begun, grew into significant dimensions. The Waldenses and Albigenses had a tenacity that prospered in spite of the terrible persecution of papacy. God does not overlook the faithfulness of His people.
At the same time there were many in the papal system that must have had a conscience that was being suppressed as they saw the pain and persecution that old system never tired of perpetrating. It is not human to be so cruel. God speaks to those with some conscience in these words:

"Notwithstanding I have a few things against thee, because thou sufferest that woman Jezebel [the unfaithful church], which calleth herself a prophetess, to teach and seduce my servants to commit fornication [with the civil powers], and to eat things sacrificed unto idols [man-worship]." Revelation 2:20

There was a lot of collective guilt within the church of that time. They "suffered" these things because it was the easiest thing to do, to remain quiet while the wicked system did wickedly. This is succumbing to the "roaring lion [Satan]" and not resisting him steadfastly in the faith.
"And I gave her space [360 years, from 1160 to 1520, Luther's trial occurred June 1520, where 41 of his propositions were condemned as heretical and he was pronounced a heretic. This ended all hope that the papal church under Pope Leo X would repent.], to repent of her fornication; and she repented not.

"Behold, I will cast her into a bed, and them that commit adultery with her into great tribulation, except they repent of their deeds.

"And I will kill her children with death; and all the churches shall know that I am he which searcheth the reins and hearts: and I will give unto every one of you according to your works." Revelation 2:21-23
Somehow retributive justice never seemed to catch up with the papal reign of terror. Here is the promise that it would. Actually, with Luther's Reformation the papacy saw itself exposed. That Reformation ended with the French Revolution. The papal head was wounded and almost slated for death. The uninhibited power of the papacy to persecute seemed to have been broken here. Who could have believed that priests of the Catholic Church would be led away to the guillotine and the pope taken to prison where he died?
"But unto you I say, and unto the rest in Thyatira, as many as have not this doctrine, and which have not known the depths of Satan, as they speak; I will put upon you none other burden.

"But that which ye have already hold fast till I come." Revelation 2:24, 25
To those who would not bow the knee to the wicked church and who had not known the "depths of Satan," the Lord did not lay any extra burden. Apparently the faithful of this period had the Lord's care and sympathy. He just wanted them to "hold fast till I come."
Yes, during his second presence, the true church would be triumphant and the antichrist church would be destroyed.
Click to go to the following:
For more information on history of Papacy.

Topical Studies on:
7 Churches Topical Study Home Page
Ephesus - Smyrna - Pergamos - Thyatira - Sardis - Philadelphia - Laodicea

Chapter/Verse by Verse Studies on:
7 Churches Verse by Verse Home Page
Ephesus - Smyrna - Pergamos - Thyatira - Sardis - Philadelphia - Laodicea

Topical Study Home Page - Chapter Study Home Page
- Sinaitic Manuscript - Questions - Glossary.
E-Mail Day7000@sbcglobal.net with comments.
Copyright 2001 John Class